Our Residential Preventative Maintenance Programs are Available to Our Walterboro, SC Customers for Just One Low Annual Fee.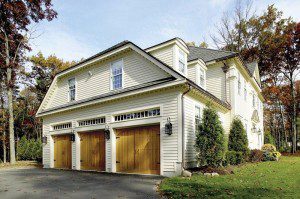 Residential Preventative Maintenance Program in Walterboro – Nothing is more frustrating than getting prepared to leave your home, getting in your car, pressing the button to open your garage door, and being stuck because your garage door won't open. At Overhead Company of Charleston, we have a solution that can prevent situations like this one!
Our residential preventative maintenance programs in Walterboro can:
Increase the efficiency and reliability of your garage door
Extend the life of your garage door
Minimize the probability that a part of your system will malfunction
Decrease how much you spend on repairs
In addition to these benefits, our residential preventative maintenance programs are available to our Walterboro, South Carolina customers for just one low annual fee, and customers who choose to take advantage of this program will enjoy the benefits of a discounted service charge rate. With these benefits and the low cost of our program, it's no wonder that our maintenance programs are one of our most popular services!
When one of our experienced garage door technicians comes to your home to perform preventative maintenance on your garage door, several things will occur. First, the technician will check and make sure the electric motor is working correctly. Then, they will inspect the condition of the door sections, the alignment of the door, and check that the springs are functioning properly. The technician will then lubricate your garage door's springs and look for any wear and damage among the rest of your garage door's parts.
Our residential preventative maintenance programs are affordable, comprehensive, and will save you the hassle of going without a working garage door. Don't wait any longer– call us at Overhead Door Company of Charleston today!
At the Overhead Door Company of Charleston, we provide only the highest quality residential garage door preventative maintenance program for our clients in Charleston, Hilton Head, Beaufort, Mt. Pleasant, Summerville, Walterboro and the surrounding areas of South Carolina!