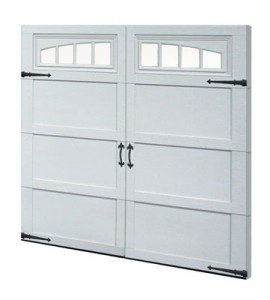 If you're like most people, you probably don't pay much attention to your garage door springs. It can be said that this oversight, while common, is also a little negligent because there are no other garage door parts that are more important to the lowering and raising of the door.
That's one reason for showing the springs some respect. Here's another – garage door springs can be lethal.
They do break and, of course, they can be replaced. Some suppliers out there don't mind selling these potentially dangerous garage door parts to DIYers. And, yes, there are some DIYers who have successfully and safely replaced garage door springs, but we strongly suggest that you first weigh the rewards against the risks before undertaking this project.
Springs are very tightly wound, which means they are under an incredible amount of tension. When some unsuspecting DIYer fiddles with them, or when they break, they can cause a whole lot of pain and serious injury. Smart DIYers know that dealing with these garage door parts is best left to the professionals.
However, if the springs are only squeaking, apply a recommended lubricant and see if it helps. If not, there could be a serious issue brewing.
At Overhead Door Company of Charleston in SC, we're ready to help homeowners and businesses. We take pride in our level of service, our products and our people. We can also perform a commercial fire drop test to ensure your door complies with NFPA standards.