When you have a garage door and an opener installed, you will want to make sure it will last for a long time. One way to do this is to participate in a preventative maintenance program.
If you sign up for the preventative maintenance program from Overhead Door Company of Charleston, your garage door and opener will receive a thorough inspection.  Each section of the garage door will be inspected to make sure there are no problems or damage. The springs will be adjusted and lubricated, and the spring fasteners will be inspected to make sure the mounting is secure. The rollers and bearings will be inspected and lubricated, and the hinges and hardware will be checked and tightened. Your garage door cables will be inspected for damage or wear, as well as the weather strip. The garage door track fasteners and hangers will also be checked to ensure the mounting is still secure.  All of these inspections will aid you in being able to get the longest life possible out of your garage door.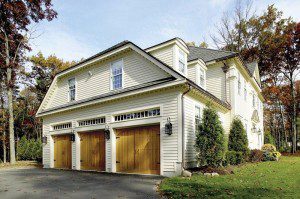 There are many benefits to participating in a garage door maintenance program. One big advantage is saving money in the long run by reducing the likelihood that you will have long-term repair expenses on your garage door.  With the preventative maintenance program, your garage door will have increased efficiency and reliability. It will also reduce the probability of a malfunction with the garage door opener. If you do need interim service throughout the year, you will pay a reduced rate and will receive priority scheduling.
For more information about the preventative maintenance program at Overhead Door Company of Charleston, visit ohdcoastal.com.