We can perform a fire door drop test at your location in Mount Pleasant, SC to ensure your fire door is in compliance with national regulations.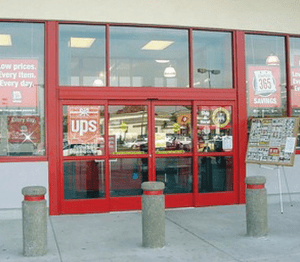 Fire Door Drop Test in Mount Pleasant – If your business has a fire door, it's worthless unless it functions exactly as it should. At Overhead Door Company of Charleston, we want to help you not only have peace of mind that your fire doors are operating right, but make sure you are in compliance with code regulations. We accomplish this by completing annual fire door drop tests and can provide you with all necessary documentation to prove compliance.
The National Fire Protection Association (NFPA) governs the requirements regarding fire doors. They require you to have all types of fire doors inspected and tested each year. Our fire door drop test service meets that requirement as we inspect for adequate operation per their directives. We also perform any preventative maintenance that may be required at that time, as well as resolve any noncompliant issues. We will provide you with complete documentation about the fire door drop test and any repairs or maintenance services that were completed. We will also keep a record for you should there ever be an issue.
Additionally, we offer 24/7 emergency fire door services and have highly trained technicians perform the fire door drop test and all fire door services. Other companies use subcontractors, but we feel like this fails to provide the same level of exemplary service. We stay on top of today's technology to ensure we have the knowledge to service any and all fire doors. Call us today to schedule your annual fire door drop test or any of our other services in the Mount Pleasant, South Carolina area.
At the Overhead Door Company of Charleston, we provide only the highest quality fire door drop testing for our clients in Charleston, Beaufort, Mount Pleasant, Summerville, Walterboro, Hilton Head, Bluffton and the surrounding areas of South Carolina!