Residential Garage Door Repair
Commercial Garage Door Repair
Gate System Maintenance & Repair
Residential Garage Door System Products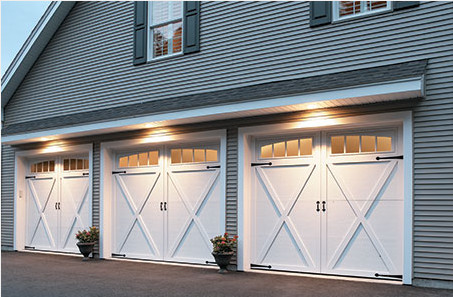 Commercial Door System Products
Welcome to Overhead Door Company of Charleston, SC!
Proudly offering only the highest quality garage doors & overhead doors, as well as garage door parts & affordable garage door repair services, for both residential & commercial buildings!
Going out in the morning to leave for work, with breakfast in one hand and important items you'll need for the day in the other, only to find that you can't get your car out of the garage because your garage door won't open when you're already running late is one of the most frustrating situations you may ever find yourself in. At Overhead Door Company of Charleston, we want to help homeowners in Charleston, South Carolina prevent the chances that they will get into a situation like this one. At Overhead Door Company of Charleston, we have all the garage door services you would ever need to keep your garage door in working condition at all times! We've given our industry its good name with a wide variety of high-quality garage door services and strict attention to customer satisfaction. Since 1996, when we came to the Charleston area and began serving our customers, we've become the favorite garage door company for businesses and homeowners who need garage door maintenance and repair.  We are proud members of both the Better Business Bureau and the International Door Association, and our team of professionals is highly trained so they are able to help our customers with whatever garage door issue they may run into. Whether you need help selecting a new garage door and installing it, or need someone to come and look at your garage door to find out why it isn't working properly, we promise we can help you with any situation you may encounter. Make Overhead Door Company of Charleston the only place you turn to for all of your garage door needs! Our professional overhead door company provides the highest quality garage door products and services for our clients in Charleston, Beaufort, Mount Pleasant, Summerville, Walterboro, Hilton Head and the surrounding areas of South Carolina!