We offer sales, installation, repair, and maintenance of residential & commercial overhead doors in Charleston.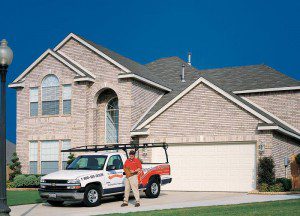 Overhead Doors in Charleston – our garage door is probably not something you think about very often . . . until something goes wrong with it. Maybe the power goes out, and you can't get the door open to go to work. Or perhaps one of the springs breaks, the door starts making strange noises, or it is just so worn out that you finally decide you need a new one. No matter what your overhead door needs are, we can help!
At Overhead Door Company of Charleston, we offer sales, installation, repair, and maintenance of residential overhead doors and commercial overhead doors. We can diagnose and fix any problem you may be having with your garage door. For example, we can install a battery backup system for your garage door opener so you don't get stuck in a lurch during a power outage, and we can repair or replace broken garage door springs or other garage door parts to make your overhead door look, sound, and function like new again.
If you have decided it's time to buy a new overhead door, we can help you choose the perfect one. Most overhead doors are made of steel and foam insulation, but there are other options for materials, as well, such as wood or plastic overhead doors. Depending on the climate in which you live, you may also want to invest in an insulated garage door to lower your heating and cooling costs. Safety features should also be considered, and, of course, don't forget about curb appeal!
After we help you choose and install your new overhead door in Charleston, South Carolina, be sure to sign up for our preventative maintenance program to make sure it will be able to serve your family or your business for many years.
For more information about our overhead doors, please contact us at Overhead Door Company of Charleston. We've given our industry its good name!
At the Overhead Door Company of Charleston, we provide only the highest quality overhead doors for our clients in Charleston, Hilton Head, Beaufort, Mount Pleasant, Summerville, Walterboro and the surrounding areas of South Carolina!