Get another layer of security with our strong and stylish gates.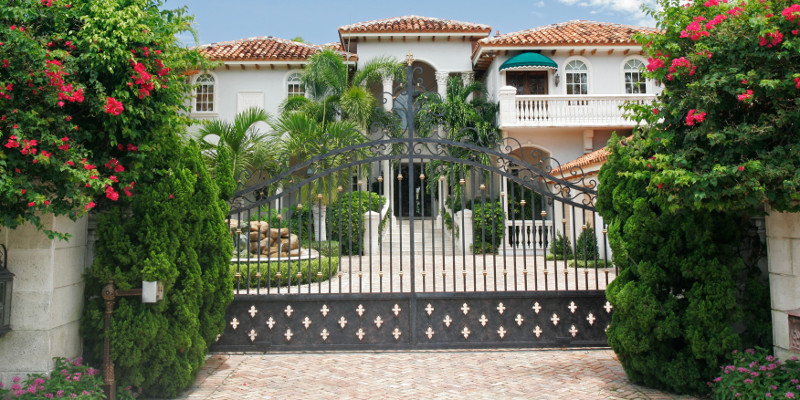 There are many of us who not just value our privacy, but crave extra security as well. For many people, a solid lock is all the security they need to help them sleep at night, but for others, we don't just want extra security– we need extra security! When your home or business is looking for another layer of protection, what better way to proceed than to give it a literal additional layer? Here at Overhead Door Company of Charleston, we want to help provide you with the next layer of protection that you've been craving in the form of solid and secure security gates.
When you come to Overhead Door Company of Charleston, you'll be surprised at the selection of gates that we have available to offer our customers. Our gates are solidly built with quality products. You'll love that you'll be able to find a style of gate that will be not just secure, but also beautiful and able to blend into the décor of your home or business. Our gates are strong as well as attractive and can be installed almost anywhere on your property to provide maximum protection.
Not sure where to put your gates or which ones to choose? We can help with that, too! Because we have been in business since 2001, we have plenty of experience to tell you which gate can best complement your exterior and which one will provide the security that you desire. We can also help you decide on where to place your gate, as well as install access control measures if you desire.
If you'd like to know more about the security our gates can provide your Charleston, South Carolina place of business or personal residence, give us a call today!
At the Overhead Door Company of Charleston, we amazing Gate for our clients in Charleston, Hilton Head, Beaufort, Mount Pleasant, Summerville, Bluffton, Walterboro and the surrounding areas of South Carolina!