Just Like Other Items in Your Charleston, SC Household, Residential Garage Doors Must Be Maintained Properly In Order To Keep Them Working.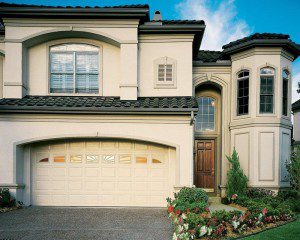 Residential Garage Doors in Charleston – Just like other items in your household, residential garage doors must be maintained properly in order to keep them working. At Overhead Door Company of Charleston, we recommend doing several things to keep your garage door in working condition at all times.
Regular Cleaning – We recommend that Charleston, South Carolina homeowners with residential garage doors give their garage door a cleaning every so often to keep dirt and debris from building up on the system. Use a spray bottle filled with a soapy water solution to spray and wipe down every nook and cranny of your garage door system.
Check for Faulty Parts – Keep an eye out for any parts that are looking worn down or are near the need for replacement. The hinges and chains on residential garage doors eventually wear down over time, and being aware of their general functionality can allow you to replace them before they stop working and leave you in a crunch.
Have Regular Maintenance Done – One of the most essential components of garage door maintenance is enrolling in a regular maintenance program. At Overhead Door Company of Charleston, our maintenance program will increase the life, reliability, and durability of your residential garage door. Our preventative maintenance program is extremely cost-effective and is designed to prevent expensive repairs.


At Overhead Door Company of Charleston, we never want you to be faced with a garage door that won't work. Contact us today to enroll in our preventative maintenance program or to get more advice on how to properly maintain your residential garage door.
At the Overhead Door Company of Charleston, we provide only the highest quality residential garage doors for our clients in Charleston, Beaufort, Mt. Pleasant, Summerville, Walterboro and the surrounding areas of South Carolina!